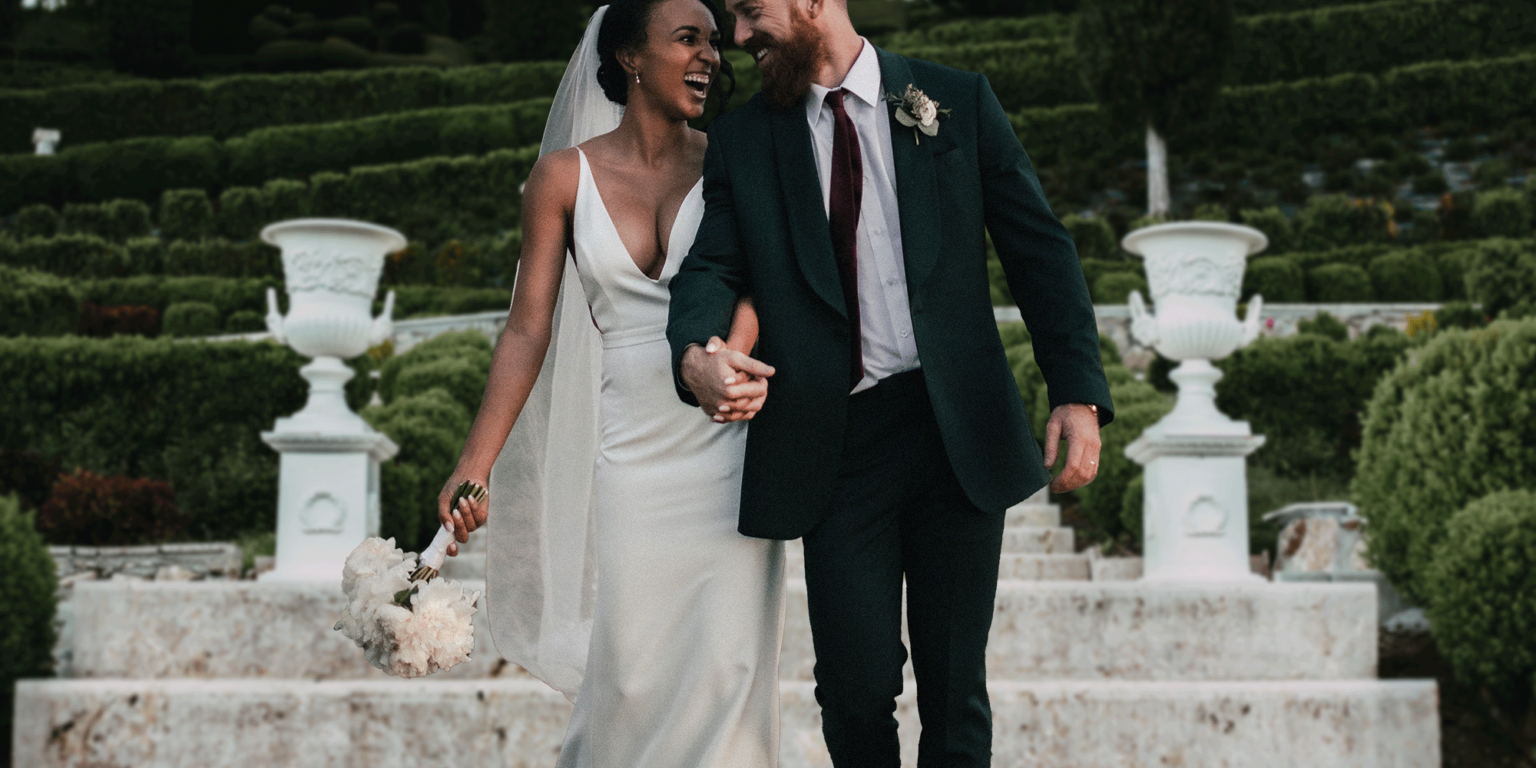 As couples embark on their journey towards marital bliss, planning a wedding involves numerous decisions and considerations. One essential aspect is arranging transportation, ensuring a seamless and stylish arrival and departure for the wedding party, and getting guests safely to and from the reception. However, understanding the costs associated with wedding transportation and determining who foots the bill can be a source of confusion. In this blog post, we'll delve into the various factors that influence wedding transportation pricing and shed light on the additional events couples may want to consider hiring transportation for in addition to the wedding day.
Who Pays for Wedding Transportation?
Traditionally, the couple's families cover wedding expenses, including transportation. Transportation costs have been split between the families and couple, with the bride's family paying for bridal party and family transportation, and the groom's family covering groomsmen and getaway transportation. However, modern practices have seen a shift towards couples and their wedding party traveling together. More and more often, couples are also taking on the financial responsibility themselves. Ultimately, who pays for wedding transportation depends on individual circumstances, familial agreements, and cultural traditions. It is crucial to have open and transparent communication with all parties involved to avoid any misunderstandings or financial strain.
Factors Affecting Wedding Transportation Costs:
Distance and Travel Time:

The distance between the ceremony and reception venues and the time required for transportation greatly impact the overall cost. Longer distances or destinations requiring several hours of travel may incur higher fees due to increased fuel consumption, chauffeur time, and wear and tear on the vehicles.

Number of Vehicles:

The size of the wedding party and the desired level of luxury will determine the number of vehicles needed. Limousines, luxury transit vans, vintage cars, buses, or even horse-drawn carriages all come with different price tags. Consider the number of bridesmaids, groomsmen, family members, and any other VIPs who require transportation. If you'll be providing a guest reception shuttle, know the number of guests and locations where you'll have room blocks.

Duration of Service:

Wedding transportation providers may charge by the hour or offer package deals. The duration of service should account for pick-ups, drop-offs, and any additional stops during the day. If the reception and ceremony are at different locations, it's essential to consider the waiting time between events.

Day and Time of the Wedding:

Wedding transportation costs may vary depending on the day and time of the event. Saturdays and holidays tend to be popular and may have higher demand, resulting in increased pricing. Early morning or late-night weddings might incur additional fees due to the need for drivers to work during unconventional hours.
Additional Events to Consider Transportation For:
Engagement Parties:

Arriving in style to an engagement party sets the tone for the upcoming wedding festivities. Consider hiring transportation to make a grand entrance and ensure the convenience of all attendees.

Bridal Showers:

If you're holding a shower at a location with less than ideal parking, consider hiring transportation to and from the event to ease the day. And having an extra set of hands to help with gifts can make the end of the event that much better.

Boutique Dress Shop Outings:

The best shops are often located in areas with limited parking options, and you'll likely be visiting several shops. Consider booking appointments with dress shops on the same day and hiring chauffeur service to make the day a breeze. The bonus here is that you can all enjoy a bubbly beverage between shops and focus on your favorites instead of the road.

Bachelor/Bachelorette Parties:

Ensuring safe and convenient transportation for pre-wedding festivities is crucial. Renting a luxury van, bus or limousine can elevate the experience and enhance the overall enjoyment.

Rehearsal Dinners:

Transportation for the rehearsal dinner allows the couple, wedding party, and close family members to relax and enjoy the celebration without worrying about directions, traffic or driving.

Post-Wedding Celebrations:

If the couple plans to continue the celebration after the reception, arranging transportation for themselves and their guests ensures a smooth transition to the after-party venue or hotel.

Honeymoon:

If you're headed out of town for a honeymoon, getting to and from the airport in private comfort is the perfect way to bookend your perfect trip.
How Much Does it Cost?
Just like there is a huge price range for wedding dresses, there is a huge price range for transportation services. Weddings across the United States spend on average just under $1,000 on transportation on the wedding day, but the extent of services you're requiring may mean your costs will vary greatly from this number. Talk to transportation providers early to understand what your options are and how much they may cost so you can plan your budget accordingly.
Conclusion:
Wedding transportation costs can vary depending on several factors such as distance, number of vehicles, duration of service, and the day and time of the wedding. It is important to consider these variables while planning and budgeting for your big day. Communicate openly with all parties involved to determine who will be responsible for covering these expenses. Additionally, couples should think beyond the wedding day and consider hiring transportation for other pre and post-wedding events to ensure a memorable and stress-free experience. Remember, transportation is not just a means of getting from one place to another; it is an opportunity to make a statement and create lasting memories.
Related Posts:
Share this Blog Post with a Friend or Family!