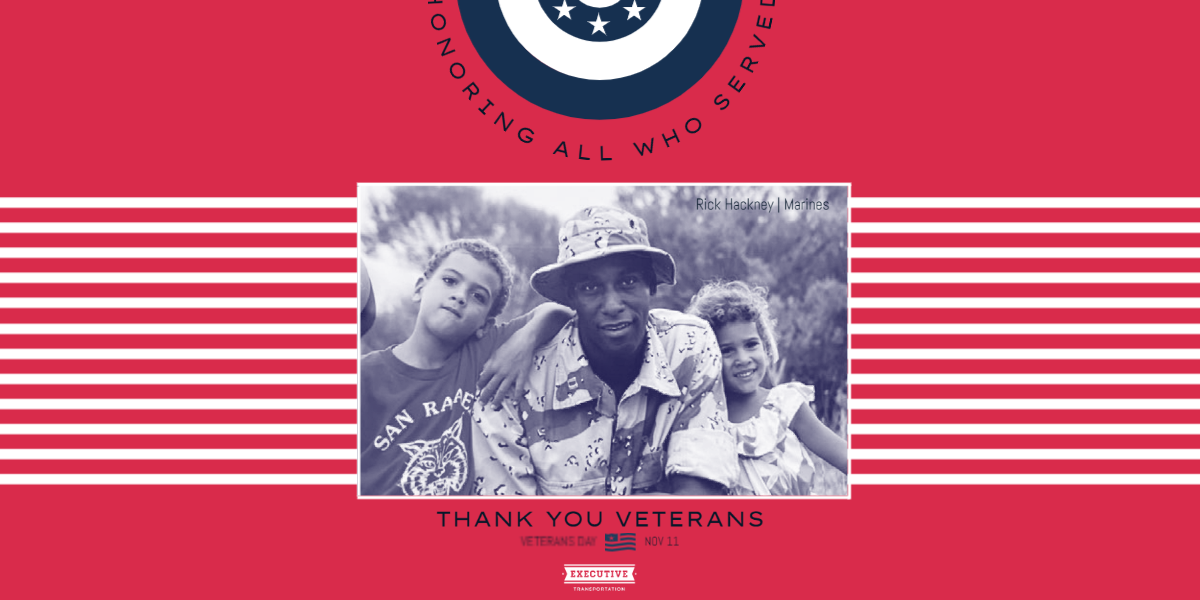 Thank You for Your Service
As a Veteran, you and your family have sacrificed in many ways in order to serve our country. Here at Executive Transportation, we are proud to include several veterans on our staff, and more among our close friends and family. As a thank you for your service, we're providing an additional $30 gift certificate for every $100 gift certificate purchased this week. Please use the form below to request your gift certificates, and our customer service representatives will be in touch to thank you and finalize your order.
Thank you for your interest. This special offer was available during the week following Veteran's Day, November 13th through November 19th 2023. We would love to assist you with your gift certificate needs over the phone at 888.393.2227.