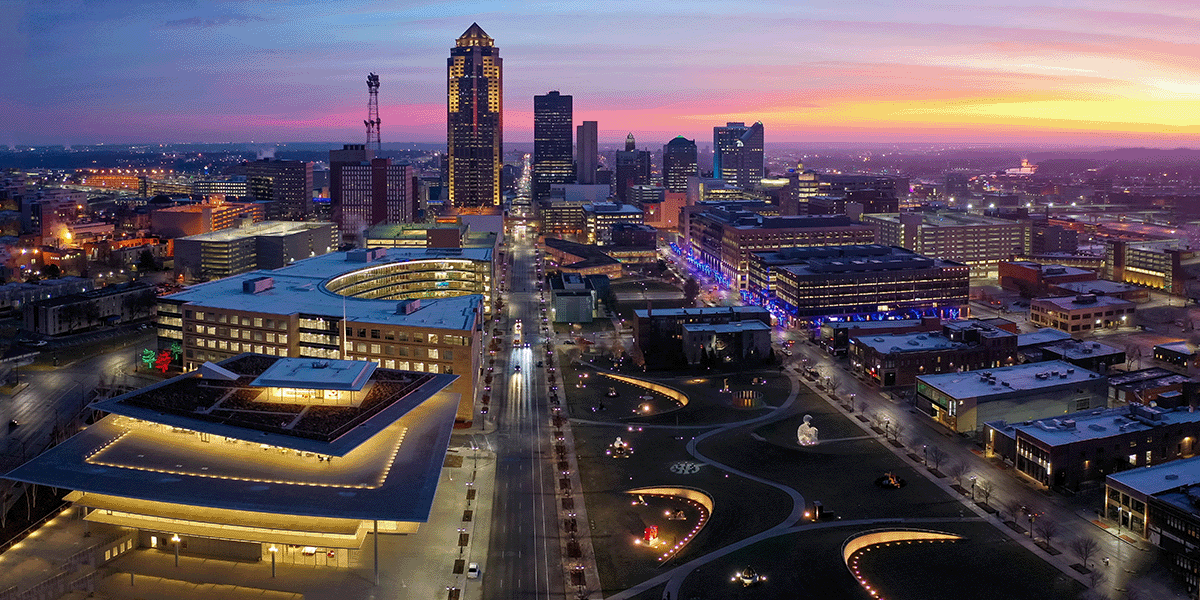 Iowa Transportation Services
Visiting Iowa offers a unique blend of business opportunities and rich history, making it a must-see destination in the heart of the United States. Known as one of the top states for business, Iowa boasts a thriving economy with industries spanning agriculture, technology, and more. Safety is a priority here, making it one of the safest states in the country, providing peace of mind for travelers. As you explore the state, especially the vibrant city of Des Moines, you'll encounter fascinating ties to history, from the picturesque state capitol building to the iconic bridges of Madison County. While in Des Moines, you can't miss the renowned Des Moines Art Center, the beautiful Pappajohn Sculpture Park, and the lively East Village. For a more relaxing experience, you can stroll through the Greater Des Moines Botanical Garden or explore the serene Gray's Lake Park.
To make your visit seamless, consider hiring Executive Transportation for all your Iowa transportation service needs. Our professional, certified drivers will ensure you navigate Iowa's attractions and business hubs with ease, allowing you to savor the journey and focus on the remarkable experiences that await you as well. From Iowa town car transportation for business visits or setting up special event transportation for your visit, our staff of experienced office staff and professional chauffeurs will take care of your needs with ease.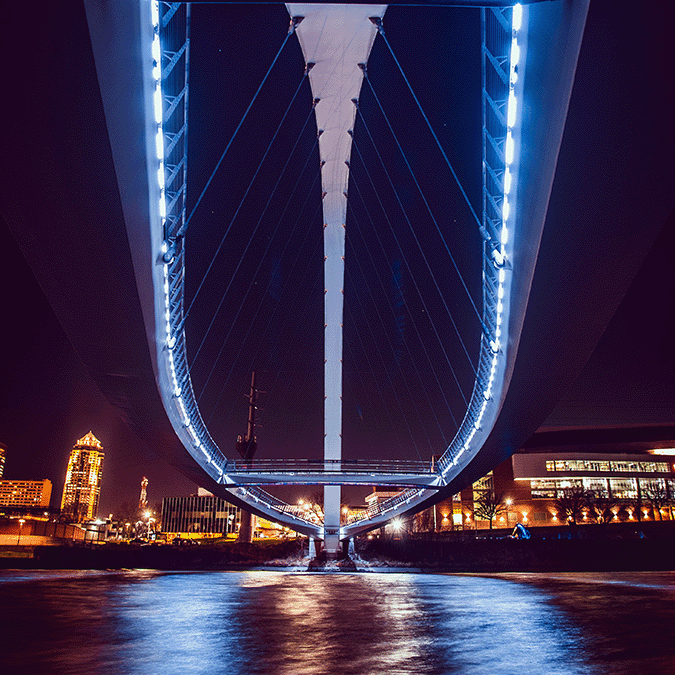 Reliable Travel. Every Time.
We understand that our services greatly influence your experience, which is why we hold ourselves to a higher standard of quality service and support.
Your 100% satisfaction is what we aim to achieve every time you book a ride with us. In our industry, there is no room for delays or late arrivals, which is why we pride ourselves on providing prompt, reliable limousine service. Whether you're trying to catch a plane at Des Moines International Airport, meeting clients for dinner at Proudfoot & Bird, or taking in the exhibits at the Des Moines Art Center, you can count on us to get you there on schedule.
Limo Service To and From the Airport
We provide limo and black car service to all the major area airports including but not limited to:
New in town or a regular traveler to Des Moines and surrounding regions? We'll help you get to your next destination, whether you're celebrating a special event, planning a tour, or here on business.
Easy Online Booking
Flexible Scheduling
Private Fleet of Luxury Vehicles
Nationally Certified Chauffeurs
Prompt, Reliable Service
Contracted Employee Shuttles
Explore some of the areas we travel within:
Minnesota
Illinois
Wisconsin

You Have Somewhere Important to Be.
We Help you Arrive With Confidence.
In a world that is constantly changing, we strive to provide reliable ground transportation you can count on —
no matter where life takes you next.