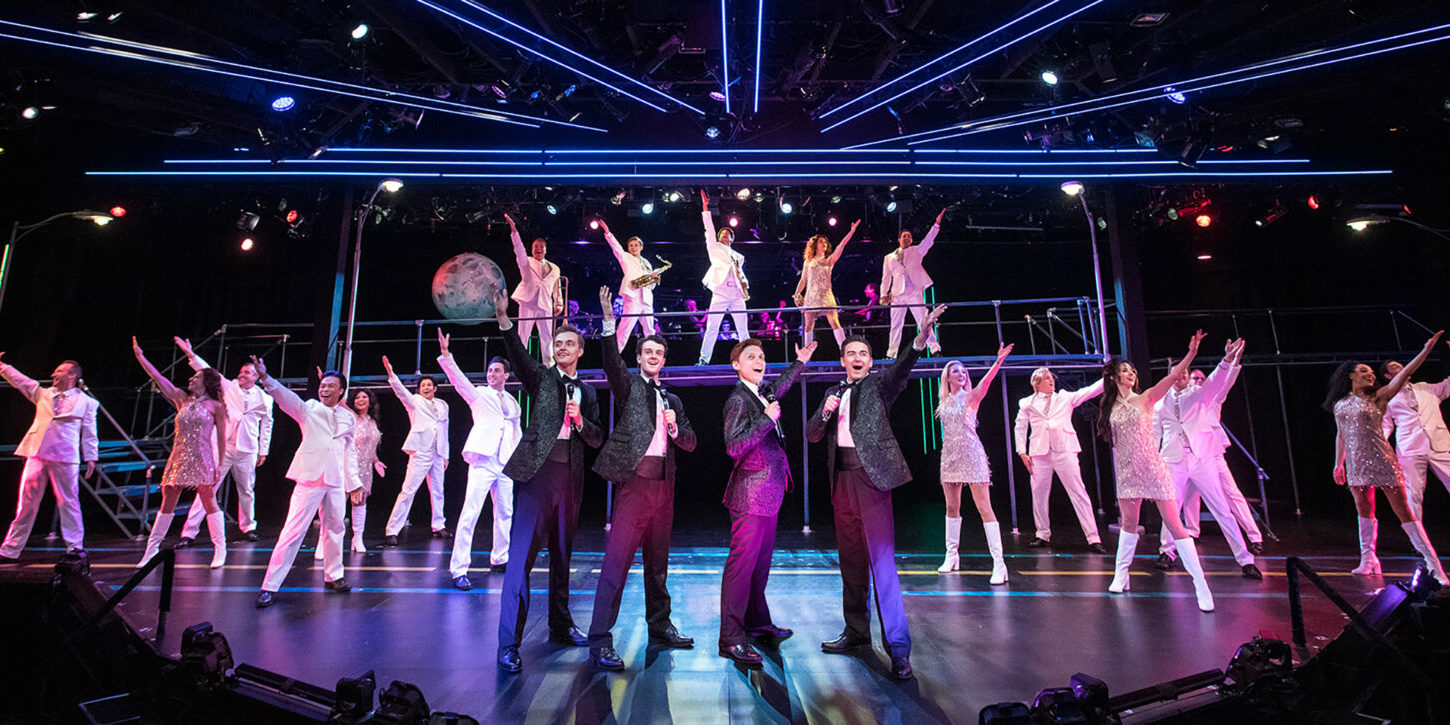 Chanhassen Dinner Theater Group Ticket Packages
With over 50 years of entertainment excellence, Chanhassen Dinner Theatres is the nation's largest professional dinner theatre company and Minnesota's only year-round, fully-professional musical theatre company. Create amazing lifelong memories with your friends, family or colleagues through their inspired entertainment and world-class hospitality. When you're planning your Chanhassen Dinner Theater Group Ticket Packages, you'll have a variety of shows to select from throughout the year.
On Stage Now
Currently showing on the main stage is "Jersey Boys," a 15+ year NYC favorite dramatizing the formation, success and eventual break-up of The Four Seasons. Structured as four "seasons," each narrated by a different member of the band who gives his own perspective on the group's history and music, this show is vibrant and engaging for audiences of all ages. Songs include "Big Girls Don't Cry," "Sherry," "December, 1963 (Oh, What a Night)," and many more. With some mature themes and language, this show is recommended for audiences age 11 and older. Get a sneak preview and more information on the show.
Coming Soon
Coming to the main stage on March 1st, is Beautiful: The Carole King Musical.  This musical thrilled Broadway audiences with the inspiring true story of Carole King's remarkable journey from a teenage writer to the Rock & Roll Hall of Fame for six years. King wrote for singers from Aretha Franklin to James Taylor, and had her own chart-busting success as a solo artist during her career. Featuring over 2-dozen hits, you'll here favorites including "Will You Still Love Me Tomorrow," "Natural Woman," and "You've Lost That Lovin' Feelin'." This show is a celebration filled with songs you'll remember and a story you'll never forget!


Concert Series
In addition to the theatrical productions, Chanhassen Dinner Theater also hosts an ongoing concert series. Enjoy performances from Rock, Jazz, Country, Pop and R&B tribute artists throughout the year on almost every weekend. Head out to a single concert session and enjoy dinner and the show, or opt for a concert series package to see more performances and save. From the music of The Carpenters and a Tribute to Sting & The Police, to entertaining and innovative Christmas Concerts, there's plenty to enjoy through the end of the year, and much more to come in 2024. See the lineup, and pick your show.
Stevie Ray's Comedy Cabaret
If you're in the mood for a laugh, every Friday and Saturday night, you have the opportunity to join the fun at Stevie Ray's Comedy Cabaraet. This theatre troupe will take suggestions from the audience and perform a fast-paced and fun improv style of entertainment that includes jokes, sketches and music in a clean-comedy style. Think "Whose Line is it Anyway?" or "SNL." You can either play along and call out your ideas during the show or sit back and watch the comedy unfold. Dinner, drinks, appetizers and desserts are all on the menu from the Chanhassen Dinner Theatres main theater menu. Learn more about the improve act.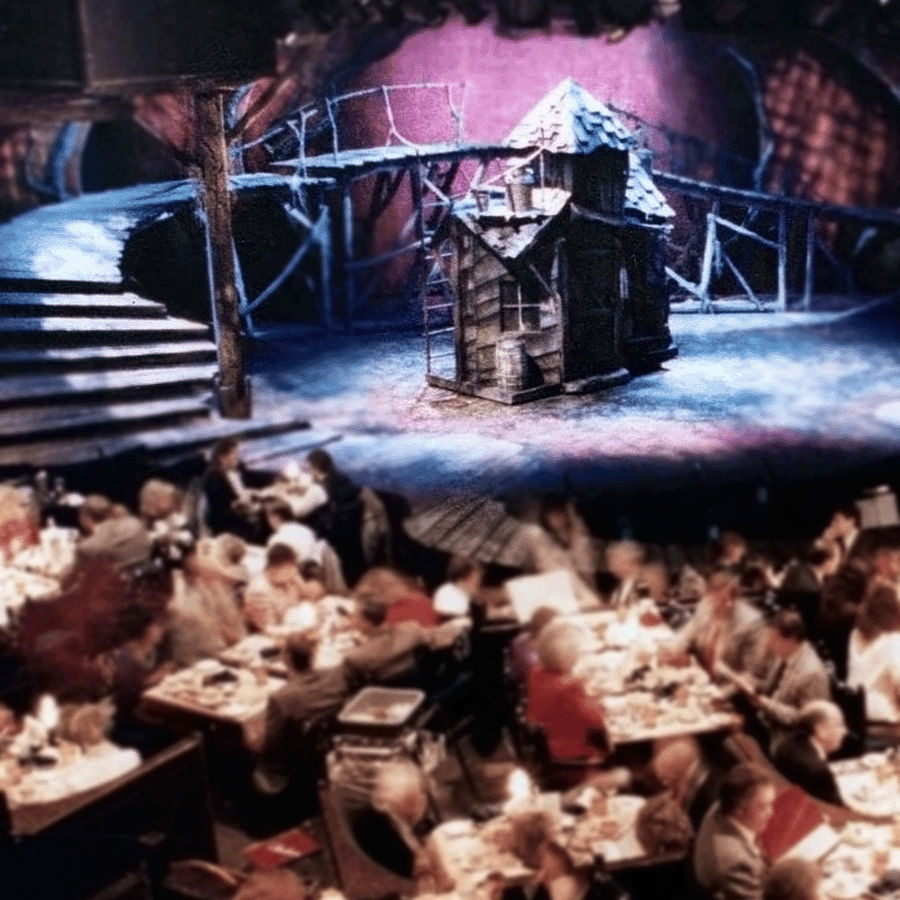 A Full Luxury Experience.
Dinner and Show tickets include the following:
Choice of entree, selected at your tables
Choice of coffee, tea, milk or water
Dinner salad (evening performances only)
Warm bread and butter
Full beverage options are available throughout the evening for an additional charge.
Ticket Pricing
Purchase your tickets for select show-times through Executive Transportation as part of an excursion package, and enjoy special pricing! Pricing includes sales tax and service fees. Group pricing (for groups of 12 or more people) includes an 18% gratuity.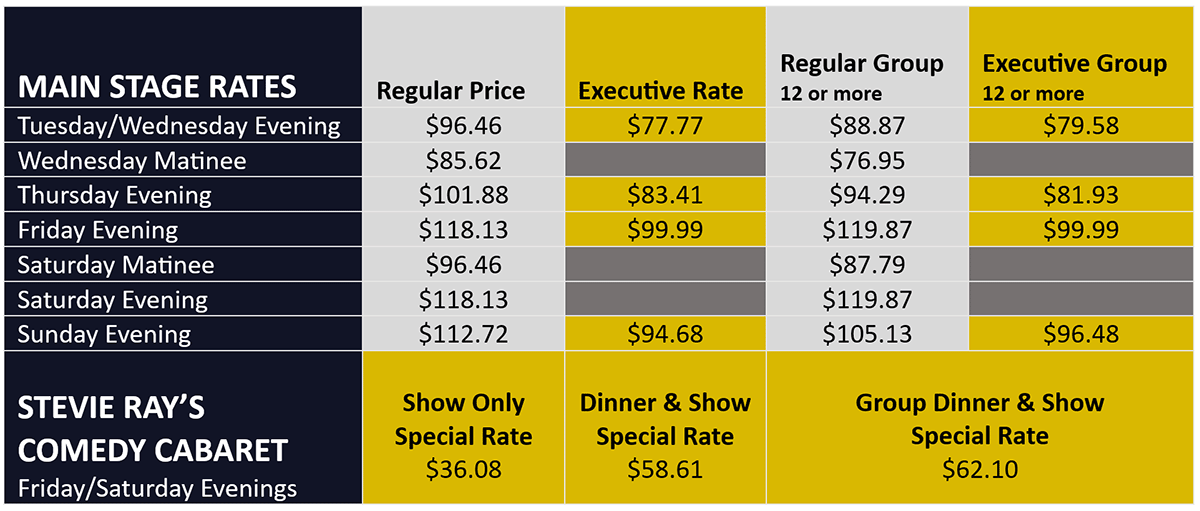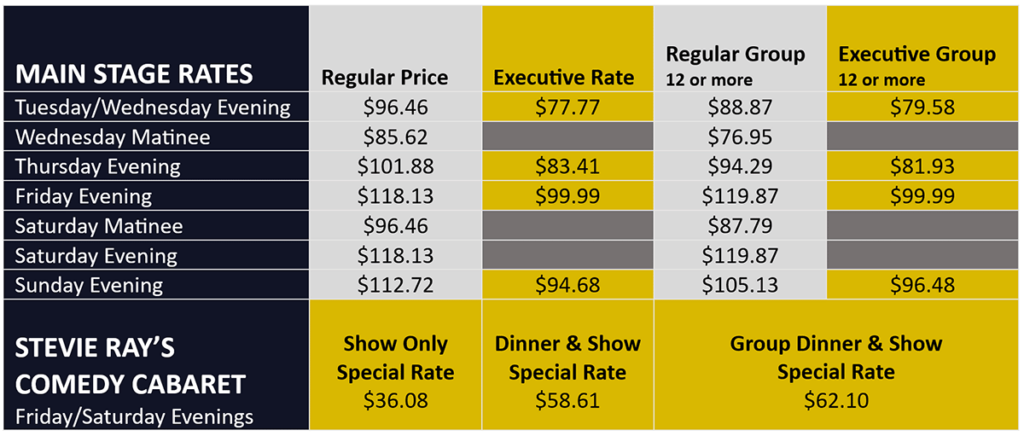 Transportation Options
Get to the show together, and enjoy the evening knowing everyone will return safely when you add luxury transportation through Executive Transportation to your ticket package. Special pricing on transportation is offered for any pick-up location within the Twin Cities Metro Area. You'll enjoy a VIP experience from our professional chauffeurs, and immaculate luxury for your entire group in our wide selection of vehicles.


Luxury Transportation for All Your Great Plans.
Life takes us on many journeys, from important meetings at work, to the fun outings we do with friends and family, and the big life-event celebrations that require more elaborate planning. We're here to get you safely, and comfortably to all of your great events, and we'll help with the logistics on the ones that require more planning.
In addition to Chanhassen Dinner Theatre Excursions, we also offer:

You Have Somewhere Important to Be.
We Help you Arrive With Confidence.
In a world that is constantly changing, we strive to provide reliable ground transportation you can count on —
no matter where life takes you next.