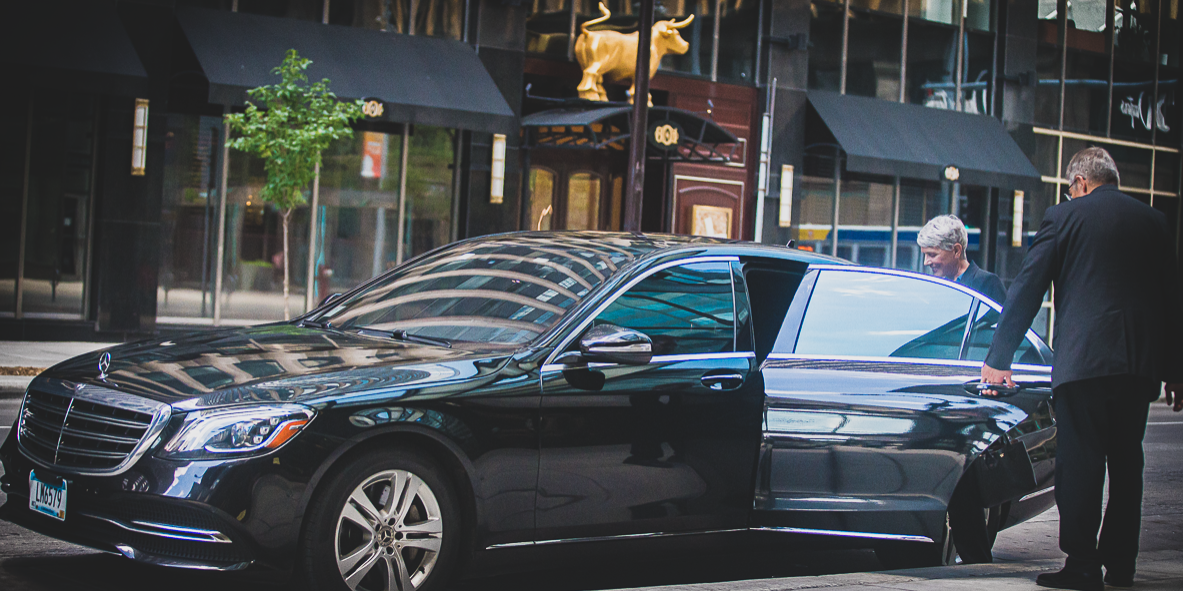 When it comes to meeting your ground transportation needs the options have been rapidly expanding in recent years.  Newcomers like Uber and Lyft have successfully disrupted the taxi industry, but they are not without their flaws.  For many people, particularly business travelers, a town car service still provides a superior experience. In this post, we will explore the many advantages that a town car service enjoys versus a ride-sharing platform.
Professionalism and Service
One of the most significant differences between a town car service and a ride-share is the training and professionalism of your driver. One of the main appeals for a driver to join a ride-share provider is the low barriers to entry. If a driver has access to a reasonably new, 4-door vehicle, car insurance, and a driver's license, that is generally all of the qualifications that are necessary to become a driver for Uber/Lyft, meaning that many are brand new to the industry.  
On the other hand, a town car service like Executive Transportation provides a trained, professional chauffeur who offers superior service. You'll be greeted by a chauffeur who knows your name, helps you into the vehicle, and handles any luggage you may have with you. One of the key benefits with a trained chauffeur is their ability to take cues from you on how much conversation (or quiet) there should be – and you won't receive unwanted opinions on controversial topics during your ride. Town car drivers will also have inside knowledge of the city and traffic patterns. If you've ever experienced a ride-share, their drivers are particularly beholden to the route laid out by their apps, whereas a professional driver can utilize their superior local knowledge to make your ride more pleasant and efficient.
Convenience and Reliability
Another advantage of choosing a town car service is convenience and reliability.  When you book with town car service you can count on your ride arriving in a timely manner and bringing you to your destination efficiently and comfortably.  You can eliminate the anxiety of having to wait for a driver to accept your ride and the frustration that can mount as drivers cancel your rides at the last minute.  With a town car service, you can book and plan your ride in advance so that you know that your transportation is locked-in well ahead of time.
Safety and Security
In response to some high-profile incidents, ride-sharing companies have taken steps to increase the safety and security of their passengers.  Alternatively, when you choose a town car service you are choosing a driver that has undergone extensive background checks, drug testing, and driving proficiency tests.  You can also rely on the safety and mechanical soundness of the vehicle itself, a town car service employs technicians that are responsible for inspecting and maintaining their fleet to ensure that their customers can count upon the reliability and safety of their vehicles.
Comfort and Luxury
The vehicle standards for a ride-share service and a town car service vary greatly.  When you book a town car you will discover that their comfort and luxury are hard to beat.  The only vehicles in a town car fleet will be spacious top-of-the-line luxury sedans and SUVs, which offer a premium experience. A service like Executive Transportation will also have larger luxury vehicles within their fleet to be able to assist you when you're needing to travel with a larger group. Whether you are traveling for business or pleasure a town car service is the perfect choice for getting around town in style.
Cost Effectiveness and Cost Certainty
It can sometimes seem that utilizing rideshare is the least expensive option for transportation.  But this is not always the case.  Depending on your circumstances, be it a long drive, or a trip with multiple stops, it is possible that a town car service may be a less expensive option.  Another advantage of booking a town car ahead of time is that you can lock in your price, so no matter what the circumstances are on the day of your trip you will know the cost of the ride in advance.
Personalized Service
One of the most important differences between rideshare services and a town car service is the level of personal care that you will receive.  With a rideshare, the experience is very automated and impersonal, your only interaction with the company may be through your smartphone app, and if there is an issue with your ride, good luck reaching out to customer service and finding an actual person to assist you.  A town car service prioritizes developing relationships with its passengers, and in the event of an issue its customer service representatives are only a phone call away.  Town car services also allow you to customize your ride, whether that means you would like a particular business publication available to you for your ride, or you would like your personal coffee order waiting for you, these are the kinds of personal touches that are not available in a rideshare.
Rideshare companies have been a success in disrupting the taxi service industry, but they come with drawbacks of their own.  For many people, a town car service offers the best overall customer experience due to its professionalism, convenience, safety, cost, comfort, and personal service.  If you're looking for a premium transportation experience that is tailored to your needs a town car service may be the surprisingly affordable choice for you.  When you are ready to book your next town car service contact the professional team at Executive Transportation.
Share this Blog Post with a Friend or Family!